M&V Calibration Laboratory Tour Training
November 23, 2017
We, M&V, are privileged enough to be engaged by BCA to conduct chiller plant M&V course. 75 Industry professionals comprising of engineers, architects, developers, ESCOs attended this recent course run.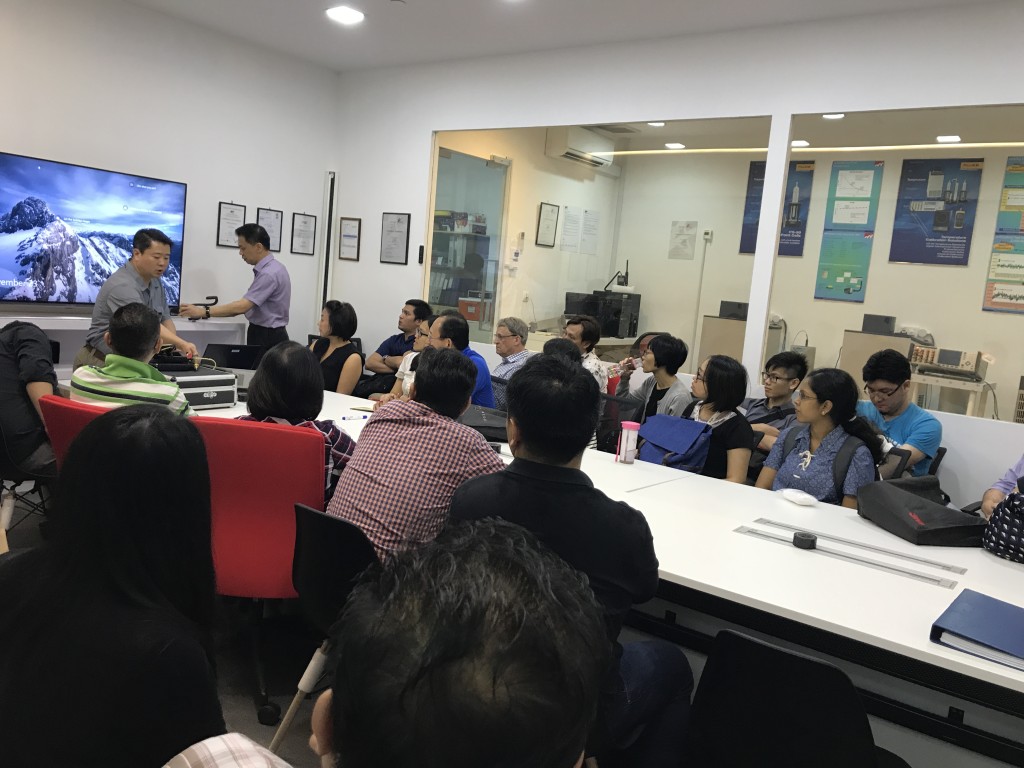 This session allowed participants to gain a better insight of calibration processes done in our Singlas-accredited calibration laboratory and also display units of measurement and verification audit and permanent instrument used in chiller plant like calibrated thermistor for measuring temperature; magnetic flowmeter for measuring flow; power meter and current transformer for measuring power; as stipulated by BCA Green Mark.
We also invited industry expert, Kenny Low, facility manager of International Plaza and previously from United World College-East, to share real world good practices and pitfalls from actual projects.