Seminar on Singapore Standards for Air Conditioning, Mechanical Ventilation and Indoor Air Quality
August 26, 2016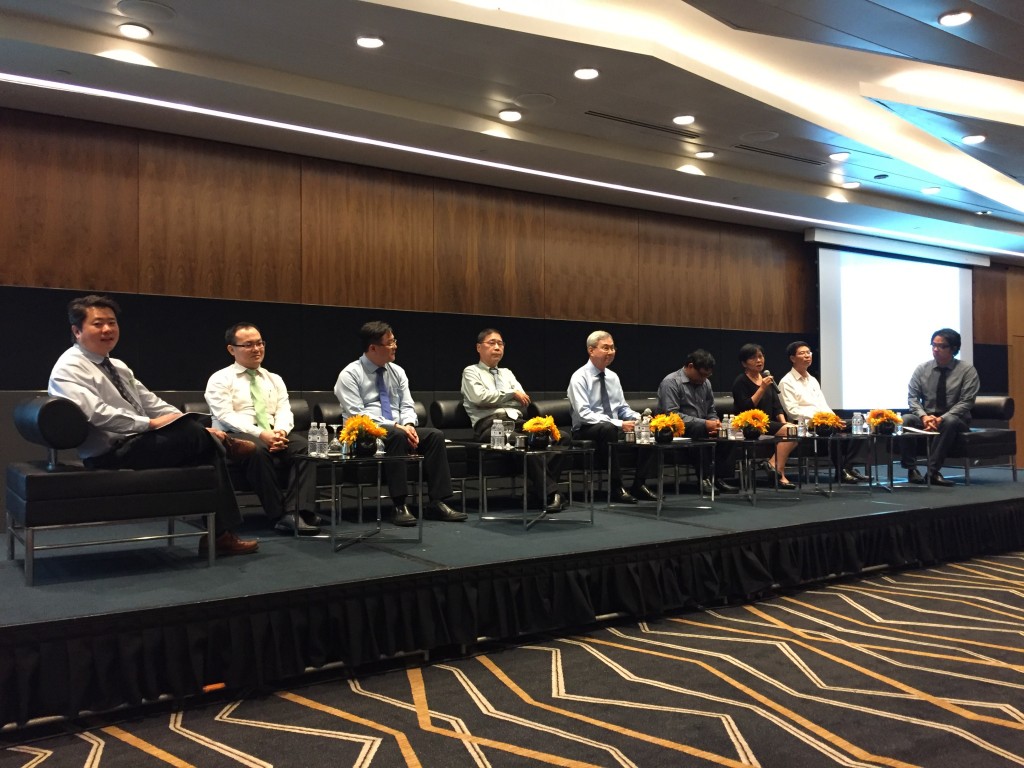 The seminar happened on the 11 August 2016 and was open to all: Architects Mechanical & Electrical (M&E) engineers, consultants, contractors, architects; Equipment manufacturers/suppliers; Building owners/developers, facilities managers;  Relevant government agencies. It aims to provide an update on the newly revised SS 553 and SS 554 which affect energy consumption and indoor environment quality in most buildings. Our business development director, Steven Kang, was cordially invited to share his views on "Energy Efficiency Optimisation of Air-Conditioning and Mechanical Ventilation System".
SS 553 provides guidance in the design, construction, installation, testing, commissioning, operation and maintenance of air-conditioning and mechanical ventilation systems in all commercial, office and institutional buildings (except hospitals). The Code establishes the minimum requirements to achieve an acceptable indoor thermal environment in an energy efficient manner. SS 554 specifies minimum indoor air quality that is acceptable to building occupants and minimises the potential of adverse health effects. Environmental factors such as thermal, physical, chemical and biological conditions are covered in the standard.
The energy efficiency and energy recovery requirements in SS 553 were aligned to relevant national and international standards. Indoor air quality limits in SS 554 were aligned to international standards. The revised standard recommends the use of higher quality filters for better public health protection.
The Building and Construction Authority adopts SS 553 and SS 554 as part of the Green Mark assessment criteria. These two standards will help reduce energy consumption in the building sector. In conjunction with the seminar, there will be a mini exhibition showcasing products and services related to these two standards.