Our People
Simonn Ng Yan Cheng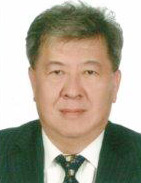 Simonn Ng Yan Cheng, entrepreneur extraordinaire and financial app inventor, is Chairman of the Board of Directors & investor of Measurement & Verification Pte Ltd.       
With a keen eye for business opportunities long before they become apparent and are   either too late, or too costly for investing, Simonn saw, much earlier on, the huge potential returns in the nascent energy efficient, energy renewal industry in Singapore and the region.
He drew a similarity in companies deriving substantial cost savings from being energy efficient, to that of generating profits from their normal business activities – they both go straight to the bottom line!
He advocates that the sooner companies realize this and adopt energy-saving systems in their operations, the better it is for them, as they would, apart from achieving an additional source for company profits, be contributing to a regenerative healthy environment at work, whilst helping to reduce the national and global carbon footprints.
His businesses range from property investments and developments in Singapore, Malaysia, Hong Kong, China, Australia and the United Kingdom, to continually upgrading and improving his financial app that has, since its launch, monetarily benefited over 500,000 players across more than a dozen countries, including South East Asia, Hong Kong, China, Australia, Italy, UK and the US. Currently, its global appeal and popularity continue unabated.
Lee Eng Lock
Lee Eng Lock, master engineer extraordinaire, is Deputy Chairman and Senior Technical Director of Measurement & Verification Pte Ltd.
Lee was educated at Surrey University, England, under a Colombo Plan Scholarship, where he studied naval architecture before gravitating to energy services.
For more than twenty five years, he has dedicated his life to the continuous improvement to  the design and engineering of Heating, Ventilation and Air Conditioning (HVAC), showing  the way for the rest of the world, how much energy can be saved through good engineering, innovative design, and attention to details.
Regarded as the pioneer in very accurate long term measurement and monitoring for mechanical plants, Lee's basic philosophy on energy efficiency is grounded on two  principles: you cannot manage what you do not measure; what gets measured gets done.
His outstanding work in energy conservations and achieving greater energy efficiency in buildings, has won him numerous awards, including the prestigious "Champion of Energy Efficiency Award" from the American Council for an Energy-Efficient Economy (ACEEE).
In his book Natural Capitalism, Amory Lovins, the re-known energy advocate at the Rocky Mountain Institute, crowns Lee as " the world's master of the new design mentality in fluid-handling and air-conditioning systems."
Lee's many achievements and awards for energy efficiency, include:
invited by LBNL (Lawrence Berkeley National Library, California) as a visiting lecturer   and speaker. His 2009 speech "Negawatts for Buildings: Observations from the Past 25 Years", is available on You Tube. "Negawatts" is a term employed to show that energy efficiency is cheaper, faster, cleaner, more sustainable and more profitable than building more power plants of any kind.
an Associate with The Green Asia Group, and one of the 100 Global Sustain Ability Leaders
a former member of the technical committee of USA-based IPMVP (International Performance Measurement and Verification Protocol)
co-chair of Working Group of SS591: 2013 – Code of practice for long term measurement of central chilled water system energy efficiency.
lecturer of several classes on Energy Efficiency conducted by BCA, NEA, SEAS
conducted charrettes all over the world for Shell, Monsanto, ST Micro, Bulmers, Texas Instruments, Walmart, Anglo American, Advance Micro Devices, British Petroleum, amongst others.
the re-designing of the HVAC system of Grand Hyatt, Singapore, resulting in the hotel achieving S$1.1 million annual saving, from an investment of S$2.6 million.  This Green Energy Management (GEM) project won a Bronze medal in the 2004 Asian Innovation Awards.
the 20% reduction in energy consumption of the SingPost building, which won an ASEAN Energy Award in 2008.
an AEE (Association of Energy Engineers) Award for energy savings in the Western Digital factory in Kuala Lumpur.
significant energy savings for the United World College, Tampines and Dover Road Campus
audits of major fabs for Japanese semiconductors Epson, Sony, Sanyo, Toshiba
energy audits for Taiwan Ministry of Energy's Hsinchu Science Park
consultant to Infosys Limited, which is listed on New York Stock Exchange and India's fifth largest publicly traded company, with a market capitalisation of US$31.1 billion.
Our staff of experts are well recognized by the industry. They are invited to contribute to the industry by being key members of:                                     
Technical Committee of SS553: Code of practice for air-conditioning and mechanical ventilation in buildings
Registration Committee Energy Auditor: To interview and assess applicants for BCA Energy Auditor Registration.
Green Mark Task Force Committee (Chiller Plant Efficiency): To review Green Mark criteria for chiller plant
Green Task Force Committee ( Airside System Efficiency): To review Green Mark criteria for airside system.
Green Mark Task Force Committee (Indoor Air Quality): To review Green Mark criteria for Indoor Air Quality
Our staff of experts are also helping push the boundaries of energy efficiency by engaging in government funded R&D programs such as: 
Lead Investigator for Building Construction Authority's Innovation Grant (iGrant) on "Long Term Measurement of Airside Energy Efficiency".
Industry Research Collaborator with Nanyang Technology University for Building Construction Authority's Energy Innovation Research Grant (EIRP) on Chiller Plant  Performance Measurement & Verification.
Our staff are experienced and well-equipped with qualifications recognised by the industry:
Certified Qualified Energy Solution Specialist (QuESS)
Key Qualified Person (KQP)
Certified Energy Auditor (CEA)
Singapore Certified Energy Manager (SCEM)
US Certified Energy Manager (CEM)
Green Mark Manager (GMM)
Green Mark Professional (GMP)
LEED Accredited Professional
Green Mark Course Trainer
SCEM Course Trainer
Green Mark Energy Model Assessor