PRG and Furniweb Board members visit M&V
October 03, 2022
Board members from PRG Holdings Bhd and Furniweb Holdings Limited visited Measurement & Verification (M&V) Pte Ltd, Furniweb's latest acquisition, on 19 September 2022, where they gained an insight into M&V's raison d'être and operations. Board members also participated in visits to two of M&V's recent key projects — United World College of South East Asia (UWC SEA), East Campus and Changi Airport Terminal 2 by Changi Airport Group.
The Board members included Dato' Lua Choon Hann, Group Executive Vice Chairman; and Dato' Wee Cheng Kwan, Managing Director – Property & Construction from PRG, as well as Mr Jimmy Cheah, CEO & Executive Director; Mr Hannon Cheah, Executive Director; and Dato' Lim Heen Peok, Non-Executive Chairman from Furniweb.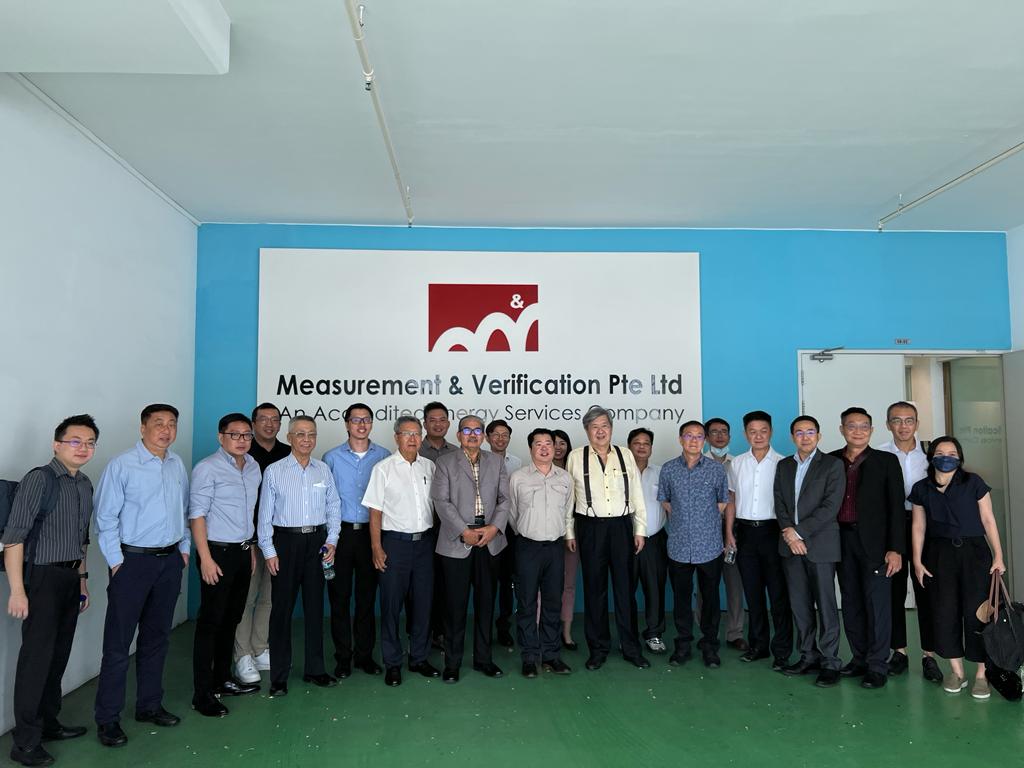 PRG and Furniweb Board members met M&V management as well as staff during their visit
During the session at the M&V office, Er Steven Kang, M&V Managing Director provided an overview of the company's focus, its business operations, customers and key milestones since the incorporation of the company in 2009. He touched on the company's growth plan until 2025, including such initiatives as increasing recurring income by growing performance-based service contracts; seizing the prospects offered by energy efficiency and Data Centre Infrastructure Management for data centres where entry barriers are high and M&V is well-differentiated; leveraging the wave of commercial airside energy efficiency upgrading and airside Energy Management System driven by Singapore's Energy Sustainability Act, and where M&V has a strong track record and differentiation; making use of the opportunities afforded by Singapore's Energy Conservation Act to seek collaborations on industrial chiller plant energy efficiency, an area in which M&V has a proven track record.
Er Kang also spoke about leveraging PRG's extensive network to break into Malaysia's data centre market. "My strategy for Malaysia is that I want to go into data centres because it's a very specialised trade that accepts very little risk. As such, they value technical expertise, and we already have a good customer base who is operating data centres in Singapore. Now that we're part of PRG, we can leverage on PRG's existing relationships in Malaysia," said Er Kang.
Er Kang highlighted the criticality of the work carried out by M&V towards building a sustainable planet and combating climate change. "Climate change is very serious, much more serious than the Ukraine war, pandemic or the current hyperinflation. Long after all these are over, climate change will still be with us, just more intense and more disruptive," he asserted.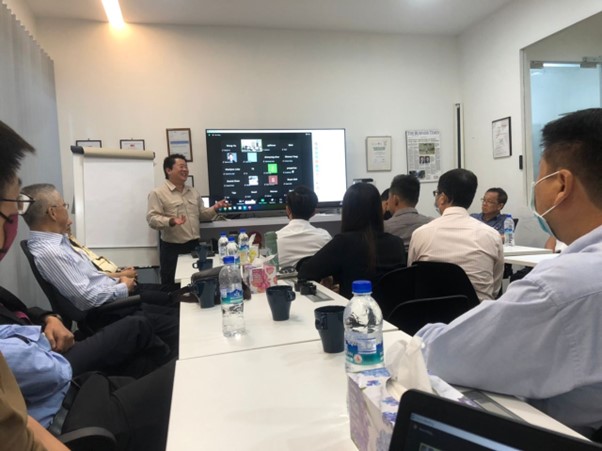 Er Kang (standing) speaking to PRG and Furniweb Board members as well as M&V management and staff about M&V's plans for the future
The Board members also mingled with M&V staff, who were given the valuable opportunity to speak directly with the Board members.
As part of the visit to Singapore, Board members had the opportunity to call at two project sites — UWC SEA and Changi Airport.
The scope of work for UWC SEA included the implementation of the Niagara system (a non-proprietary system) for both of their campuses, as well as the installation of a digital dashboard providing up-to-date data analytics.
PRG and Furniweb Board members gained an insight into the value which M&V provided to their clients
At the site visit to UWC SEA (East Campus), Mr Aman Singh Chauhan, Head of Department (Operations, Facilities, General Administration) hailed the successful partnership between UWC SEA and M&V, which allowed the school to meet their specific needs, for example, full-system usage during school hours, and minimal usage thereafter. Mr Aman also underscored the extra mile which the M&V team readily went to. Mr Aman introduced the attendees to the digital dashboard which provided real-time snapshots updated at one-minute intervals. The dashboard, which shows a myriad of data covering such aspects as energy and power consumption, water usage, as well as chiller plant schematics, was developed in close partnership with M&V.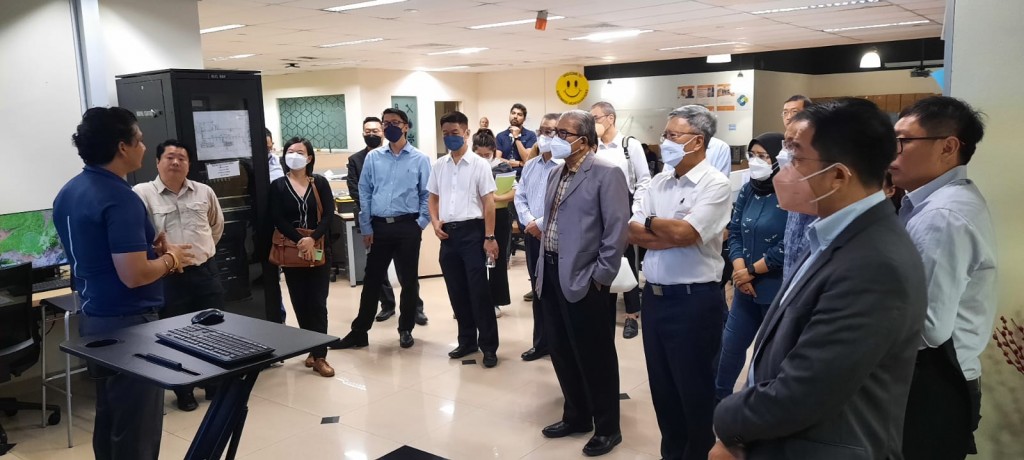 Mr Aman (left) speaking to the participants on benefits which UWC SEA derived from their close partnership with M&V
The participants also had the opportunity to meet with senior management from the Changi Airport Group (CAG). CAG had partnered M&V on an extensive scope of works, including upgrading 12 air handling systems (AHS), two pre-cooled air handling systems (PAHS), seven air handling units (AHU), two pre-cooled air handling units (with performance guarantee); four sets of chillers, pumps, cooling towers and other ancillary equipment for the Changi Airport Terminal 2 chiller plant; fault-tolerant servers, open source and non-proprietary airside management system and chiller plant management system, as well as controllers.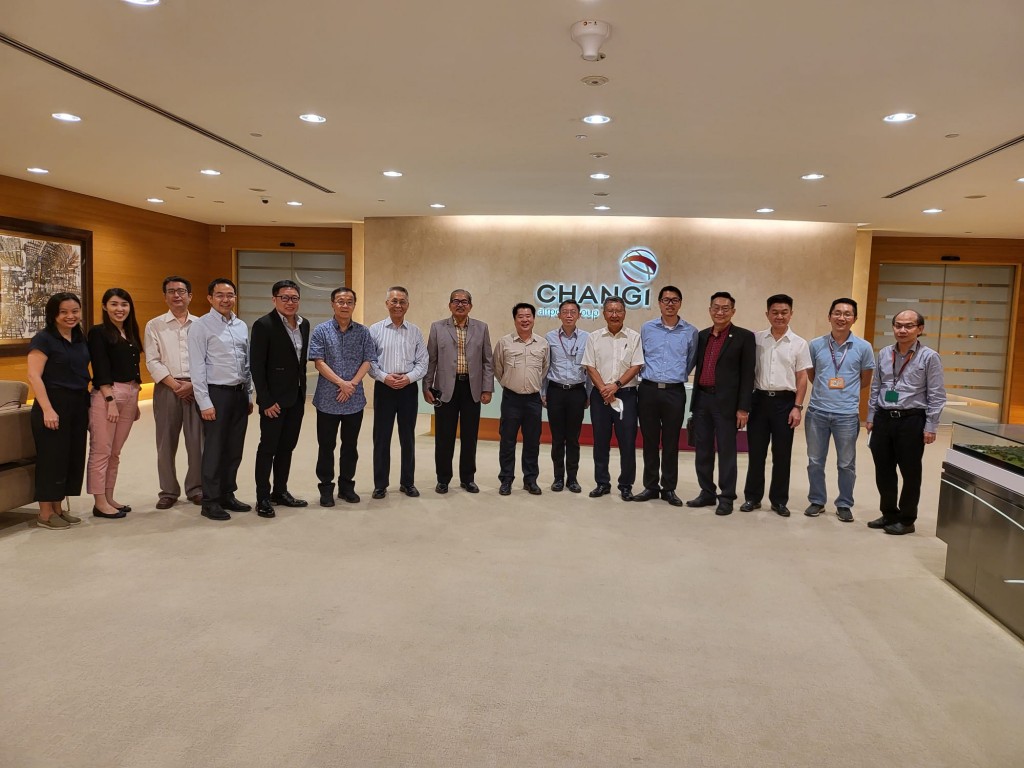 PRG and Furniweb Board members had a fruitful visit with the CAG senior management
Mr Koh Ming Sue, Managing Director, Engineering & Development at CAG provided an overview of Changi Airport Terminals 1 to 4, and shared the broadly on the project size and schedule of Terminal 5. He spoke about Changi Airport's carbon footprint and CAG's ambitions to reduce it through improving energy efficiency and tapping on solar power. Mr Koh said that it was CAG's philosophy to apply lessons learnt from the industry and CAG's previous projects to new projects, adding that CAG personnel also relied on "Imagineering" to ensure that the company remained innovative.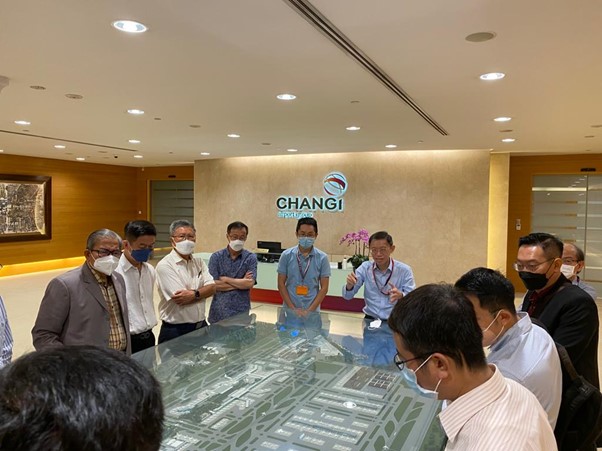 Mr Koh (gesturing) giving an overview and introduction for Terminals 1 to 4 and future plans for Terminal 5
News coverage of the visit
Singapore-based energy services M&V to strengthen presence in Malaysia
Bernama.com (22 Sep 2022)
M&V Singapore widens reach
New Straits Times (22 Sep 2022)
PRG Holdings' energy efficiency business picks up steam
The Sun Daily (22 Sep 2022)
(独家) 长期策略攻马新市场 鼎升集团开拓节能业务
eNanyang.com (22 Sep 2022)